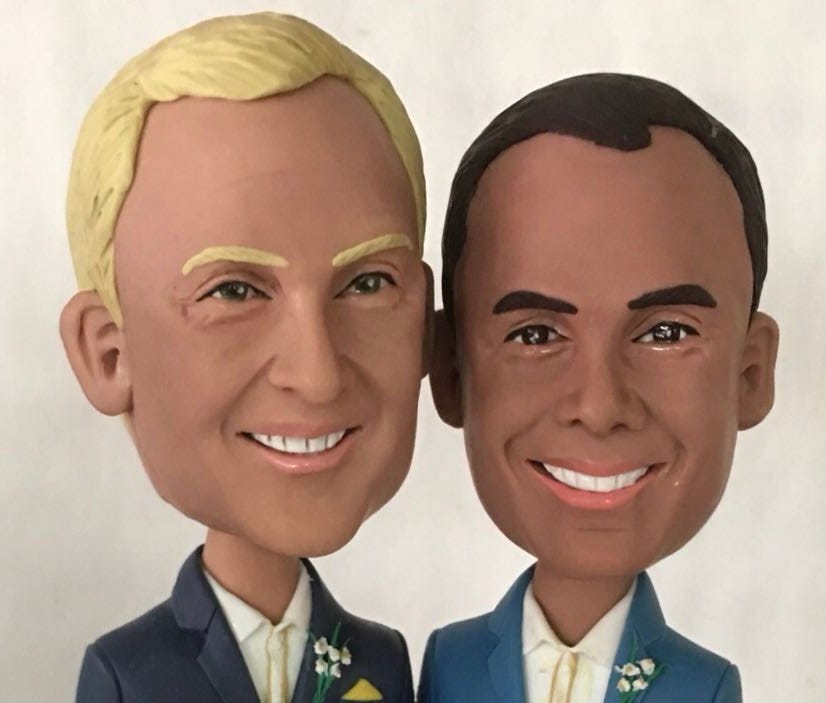 Guests Rave About Villa Soleros:
See What They Have to Say in Reviews!
(check yourself some reviews from google search:"reviews villa soleros")

Robert Datzmann1 Rezension·5 Fotos 2022
Wir hatten 3 herausragende Wochen während unseres Aufenthalts in Villa Soleros. Seit vielen Jahren besuchen wir Gran Canaria. Diese Aufenthalt war für uns bis jetzt der beste. Die Villa ist einem sehr ruhigen Wohngebiet eingebettet und wir ...
Patrick Falk5 Rezensionen 2022
Ein herrlicher Platz, um seinen Urlaub zu genießen. Es ist liebevoll eingerichtet, sauber und gepflegt. Die Gastgeber, der Housekeeper und auch Gärtner sind sehr freundlich und dezent. Die Ausstattung ist ideal, um auch mit wenig Gepäck …
Sören Ilgner-Grimm1 Rezension vor einem Jahr (2022)
Wir wurden sehr Herzlich empfangen, das Apartment war sehr schön und neu. Unsere Sonnenterasse und der Whirlpool hat uns so richtig in Urlaubsstimmung gebracht. Wir würden gerne wieder eure Gäste sein..
Engelbert Scheffner-Wojach2 Rezensionen vor 11 Monaten (2022)
Ich möchte mich noch mal ganz herzlich für den wunderschönen Aufenthalt bedanken,Nikos ist ein wunderbarer Gastgeber und ist sehr aufmerksam, sogar als ich nach 5 Tagen keine Kaffeekapseln mehr hatte( bin eine Kaffeenase)bekam ich neue
Jo Ba2 Rezensionen vor 2 Jahren
Ich war 3 Wochen in der Villa Soleros hat mir sehr gut gefallen.Die Villa ist sehr schön eingerichtet sauber und gepflegt kann Sie nur emfehlen. Werde wieder kommen.
Josef Barmettler
Alex PavelevLocal Guide·115 Rezensionen·45 Fotos vor einem Jahr
Exzellent!
Sehr schöne Ausstattung, sehr sauber, alles top gepflegt.
Beide Inhaber sind hervorragende Gastgeber!
David Schnabel3 Rezensionenvor einem Jahr
tolle Gastgeber - schöne Unterkunft
Carola Pelgrom1 Rezension·4 Fotos vor einem Jahr
Honestly, i don't even know where to begin because my stay at this villa has been so incredibly amazing 🙌🏻❤️ Nikos and Sven really went out of their way to think of every single detail. From complimentary fresh fruit and chocolate to having …
Martijn Ensink4 Rezensionen·5 Fotosvor einem Jahr
We had an absolutely amazing stay in the new Villa Soleros. The apartment looked just great. A comfortable bed, a beautiful kitchen (with dishwasher and Nespresso machine) and a convenient bathroom. All the bespoke cabinets and the head …
natassa anninou2 Rezensionen·7 Fotos vor einem JahrI
had the great pleasure to stay for 7 nights with my partner in this beautiful apartment . Very modern space with all amenities for someone s luxury stay . An amazing Matress ( perhaps one of the most comfortable one we ever slept )
vanna vanna6 Rezensionen·6 Fotosvor einem Jahr
We stayed at Villa Soleros during our recent holiday in Gran Canaria and the experience was amazing! From the luxurious apartment to the great hospitality of the hosts.... We stayed at the Palm tree bungalow which was beautiful and modern …
Jonas Diegmann2 Rezensionenvor einem Jahr
The apartment was just perfect and even better than expected. Nikos is the best host you can imagine. You could always reach out to him and he gave us multiple tips. The apartment was super clean and had everything we needed. Even though …
Olga van Dijk5 Rezensionen vor einem Jahr
If you are looking for a fantastic accommodation for your holiday, stop searching and book a stay at Villa Soleros. It is by far one of the best places you can find. Everything is taken care of, from the luxury in- and exterior, down to all …
ChristopherLocal Guide·13 Rezensionen·6 Fotosv or einem Jahr
A very peaceful and lovely place! All furniture and devices are modern and in perfect condition. The Apartment was obviously cleaned by professionals.
Supermarket around the corner. Meloneras is just a 4€ drive with Taxi. The Host …
Laura Nguyen6 Rezensionenvor einem JahrI
couldn't find a better place for my one week stay in Gran Canaria.
I cannot describe how I could feel good in this little paradise. It is perfectly clean and so luxurious ! …
Nina H2 Rezensionenvor 2 Jahren
I've stayed in the Palm Tree apartment for 4 weeks to work from there and I couldn't have chosen a better place! It is by far the cleanest apartment I've ever stayed in. The interior is perfectly matching till the very last detail and I …MehrAntworten1
Manuel Klein3 Rezensionenvor einem Jahr
Thinking of staying here? Cut it short and just do it: it's amazing. As many mentioned before, Nikos is an absolute darling taking care of making your stay as smooth and effortless as possible. The house is clean, new and equipped with …MehrAntwortenGefällt mir
ryan jhuti1 Rezensionvor einem Jahr
Nikos is THE best host! I stayed at Villa Soleros for 10 days over summer 2021 and fell in love with the place from the moment Nikos turned the key and opened the door in to the villa <3 I felt totally at home, the theme was beautiful , the …MehrAntwortenGefällt mir
Sime Sca3 Rezensionenvor einem Jahr
Such a nice, friendly and calming spot including everything we looked for!
The Hosts are natural friendly and read every wish from the eyes while they were helpful with Tipps and all touristic information we needed. …
IOANNIS BRAS7 Rezensionen·17 Fotos vor 2 Jahren
The reason we stayed 2 nights at Villa Soleros was because we had to extend our stay in Gran Canaria before our return back home to Uk upon flight changes. …
John Estupinan1 Rezensionvor einem Jahr
Nick&Sven's place is really nice. Well maintained, and has everything you need for a comfortable stay. The communication with Niko is the best. He is always willing to help and give the extra mile to make guests feel like at home. I'm glad …
John Moffat1 Rezension vor 2 Jahren
We absolutely loved this luxurious accommodation it was full of thoughtful personalised touches and equipped with top quality amenities . Nikos and Sven are amazing hosts always ready to help with anything . Communication and check in was …
Ramon Slijkerman1 Rezension vor einem Jahr
I want to thank Nikos and Sven for the wondelfull time that i had on Gran Canaria in Villa Soleros. My holiday can't be better because off the very good service. The accommodation is so beautifull that it feels like home. I come back for …
Des O'Connor1 Rezension vor einem Jahr
Villa Soleros is by far one of the best places I have ever stayed. Everything from the lovely furnishings, location and hosts was excellent. It was also amazing value for what you get. Nikos was extremely attentive and available at all ...
niiiks9 Rezensionen·1 Fotovor einem Jahr
Nick&Sven were amazing hosts. Their apartment is beautiful and comfortable, and it has absolutely everything you need. They've thought of every tiny detail, from Nespresso capsules to kitchenware to washing machine and even an assorted …
Jaime BGRLocal Guide·22 Rezensionen·5 Fotosvor einem Jahr
Nick and Sven were such an incredible hosts. Since our arrival they were really friendly, polite and very attentive at all times. The room is modern, super clean and in a perfect and quiet location. We couldn't be more comfortable during …
Rene BullLocal Guide·32 Rezensionen·77 Fotosvor einem Jahr
We enjoyed a perfect stay at Villa Soleros, the apartment is completely new and very clean. But an apartment can only be as good as the host: thank you for your extra ordinary kindness and warm welcome. We are looking forward to return 🙏 …
Sirod4 Rezensionenvor 2 Jahren
I usually don't write long reviews but would rate Villa Soleros place as one of the nicest, best located, and real value of all the places we have stayed when traveling. The apartment was very clean, modern, had everything we needed to feel …
Peter Vandecappelle4 Rezensionenvor 11 MonatenVilla Soleros.
The best we ever experienced in Gran Canaria. The room was beautiful, cosy and cleaner than clean. Sven and Achilleas gave us a wonderful time and their service was more than complete. And we must also say thousend times …